How to generate B2B leads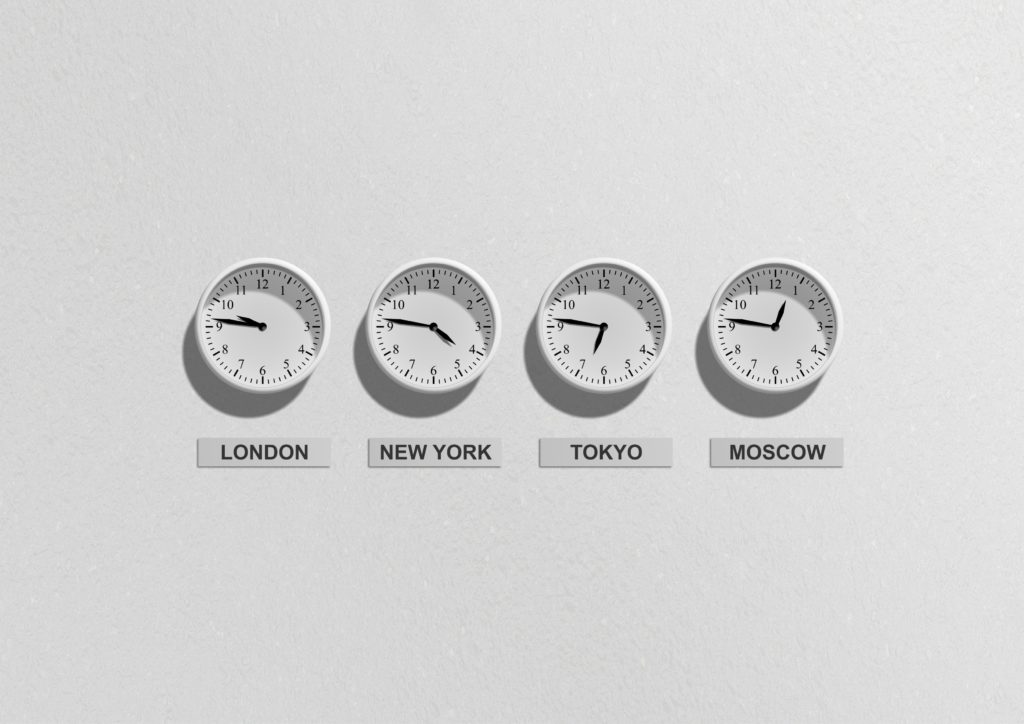 Once upon a time (not so long ago), a little bit of advertising was enough to do the trick to draw in new customers.
Fast forward to today, and we are bombarded with dozens of channels, both digital and traditional, leaving us to make tough decisions on what is the right mix for our business.
While traditional advertising still plays a role in boosting sales and brand awareness, pretty much any business who fails to incorporate digital marketing into their strategy will struggle.
No two businesses are the same, so it's up to you to determine which channels will work best for you. Don't know where to start? Allow us to outline each channel for you to help inform your decision!
Which channels should you use for generating B2B leads?
Content marketing
Sorry if you've heard us say it before – but content really is king. 72% of companies state that content marketing increases lead generation. 
A key channel for inbound marketing, content marketing feeds customers valuable information to guide them along their buyer journey. For example, you could feed your leads educational content such as a blog or video which helps them overcome a particular problem, and position yourself as the solution to persuade them to learn more about your company.
Content marketing also supports a lot of the strategies outlined below such as email marketing, SEO and social media.
Direct mail
What was once a key channel for lead generation, direct mail declined once digital technologies began to rise after the millennium. However, it has started to resurface slightly as some companies have now readopted the channel in an attempt to differentiate themselves.
Some businesses have discovered opportunity in this perceived outdated method because of its novelty and nostalgic factors. With such a focus on digital marketing and email inboxes becoming stuffed, direct mail stands out from the digital noise to capture the attention of potential leads.
Display / retargeting
Display advertising refers to the graphic or banner ads you see on websites, apps or social media sites. While this channel alone may seem tempting due to high exposure on different platforms, it's not guaranteed that you will be exposed to your desired audience.
Alternatively, you can retarget these display ads at leads who you know have read one of your blog posts or clicked on an email link. Retargeting is growing in popularity as a method for boosting brand awareness and social engagement, and can increase conversion rates by up to 150%.
Retargeted ads act as a gentle nudge/reminder of your business. This way, you are engaging with people who have already shown interest in your company and will remain at the front of their minds. Result!
Events: Conferences / Trade Shows
If you throw a bunch of people with similar interests in a room, naturally, they will build relationships and network with one another. Conferences and trade shows (despite how long they've been around) still work when it comes to generating leads. 46% of marketers trust event marketing more than ads.
At the end of the day, people want to buy from people – not businesses. By interacting with leads in person, your sales colleagues give a warm, friendly human face to your brand, making it easier for people to interact with you. Real life events marketing allows leads to ask specific questions that would be difficult for you to answer through channels like direct mail – but you must ensure your salespeople know your business inside-out, so they are well equipped to deal with any queries that come their way.
Outbound calling
Once one of the most common lead generation methods, outbound calling (or cold calling) has declined in popularity since the rise of other, more digital channels.
Many B2B customers are very busy people with a lot on their schedule, and don't have the time to be consumed by scripted cold calls when information is so readily accessible via other channels. With the amount of technology available to us in 2022, we recommend you ditch the cold calling for good and focus on other channels that work better for your business.
SEO
The goal of SEO is to boost your organic search engine rankings. It is extremely useful for directing traffic to your site made up of people who have a problem, that your business offers a solution for, but have not yet discovered your business. A successful SEO strategy will place your ideal customers right in front of your business.
Building a successful SEO strategy involves understanding your ideal customers and researching what keywords they are most likely to search for. This increases more targeted traffic to your site which in turn increases sales, reduces bounce rates, and gains more subscribers.
PPC
PPC has the same motive as SEO and involves paying to boost your search engine ranking and get yourself in front of the right customers. Businesses can bid against each other for certain keywords, so that their ads are placed at the top of search engine results as sponsored links when someone searches for that keyword. When they click on the ad, the businesses must pay a fee to the search engine.
Where it may take a pretty long time to benefit from the effects of organic SEO, PPC allows quick entry into the higher search engine rankings and provides nearly immediate access to a wider pool of leads.
However, integration of PPC and SEO results on average in a 25% rise in clicks and a 27% rise in profits. So you are most likely to get maximum results by combining the two!
Partner / Affiliate marketing
Affiliate marketing is where your business rewards another business (affiliate) for generating customers for you as a result of their own marketing efforts.
For example, an affiliate could place your ad on their web page, a customer clicks on the add and converts, and you pay the affiliate commission every time you get a sale from their site. By outsourcing your marketing this way, you can benefit from the customer base of a different, sometimes more successful company.
Social media
Social media is an amazing tool for sharing your content, building brand awareness and engaging with your customers.
If you find social media a tricky tool to facilitate lead generation, then don't stress. Nearly 50% of B2B marketers claim to have struggled to generate leads with social media. This is mainly because the sales funnel is way longer in B2B markets compared to B2C, with more decision makers and stages involved. 
However, business-centred social media platforms such as LinkedIn are great for sharing business-related content and to interact with business customers. You may not necessarily find it a useful channel for converting leads, but it is valuable in generating them. Again, social media is more of a supporting channel rather than a primary one, and you need to think about what social media platforms are likely to work the best for your own company.
Traditional media / Out of Home
B2B marketers have used TV, radio, billboards and magazines to promote their business for years. Although you are probably most familiar with traditional media advertising from B2C companies, many big B2B companies still utilise such methods due to cost effectiveness and broad reach. For example, IBM still makes good use of billboard and television advertising to reach their large, global audience. 
Webinars
73% of B2B marketers and sales leaders say a webinar is the best way to generate high-quality leads.
Webinars come under the content marketing umbrella and are an excellent opportunity to educate a targeted audience on the benefits and features of their product or service. Video format has grown in recent times, and since the Covid-19 pandemic, webinars have become popularised.
Thanks to their virtual nature, webinars can reach a broad audience not limited by geographical location, so you are likely to get a wider reach of leads.
Word-of-mouth/referrals
Sometimes, one of the best ways to help your company grow is to let the customers do the talking.
Positive word of mouth is an extremely valuable and low-cost way to generate more leads and grow your business, especially if the business you run is relatively small or new. When one of your customers refers you to someone else, this lead is more likely to be already looking for a similar solution, works in a similar industry or has the same goals. In other words, they are also likely to be an ideal customer.
This can result in higher close rates and higher customer lifetime value. Many B2B businesses often reward their customers for referring a qualified lead and sometimes reward the referred lead as well.
Prospecting
Successful prospecting generally involves a mix of direct outbound selling and softer inbound methods. Warming up your outbound attempts, whether that be emailing, direct mail or forms of advertising, with a personalised touch will make your approach seem far more natural. 
Highly-targeted, 1-2-1, personalised messaging will prevent your outreaching from coming across as cold, and prospects will be more open to engaging with your business and ultimately establish a call or meeting to further discuss your proposition.
Find out more in our blog: 8 sales prospecting tips to improve your B2B lead generation.
Sidenote: B2B marketing strategy is not something that can be copied and pasted. Not all businesses operate the same, and what may work for your brand may not work so well for another. This being said, we can drop a few hints as to what B2B businesses have found generally works for them: SEO, email marketing and social media have been found to be the leaders in driving leads, while SEO, PPC and email marketing are the top three for driving revenue.
Apologies for the channel overload here, but we hope we have given a good introduction to what lead generation methods are available to you. If you're just starting out, lead generation can seem like a daunting task. But don't stress too much, as we can take some of that weight off your shoulders.
Here at Outbase, we can assist in ensuring that you reach only the best-quality leads with your chosen generation channels.
Need a helping hand with generating leads? Sign up today to see how the Outbase platform works.