5 tips to speed up your sales cycle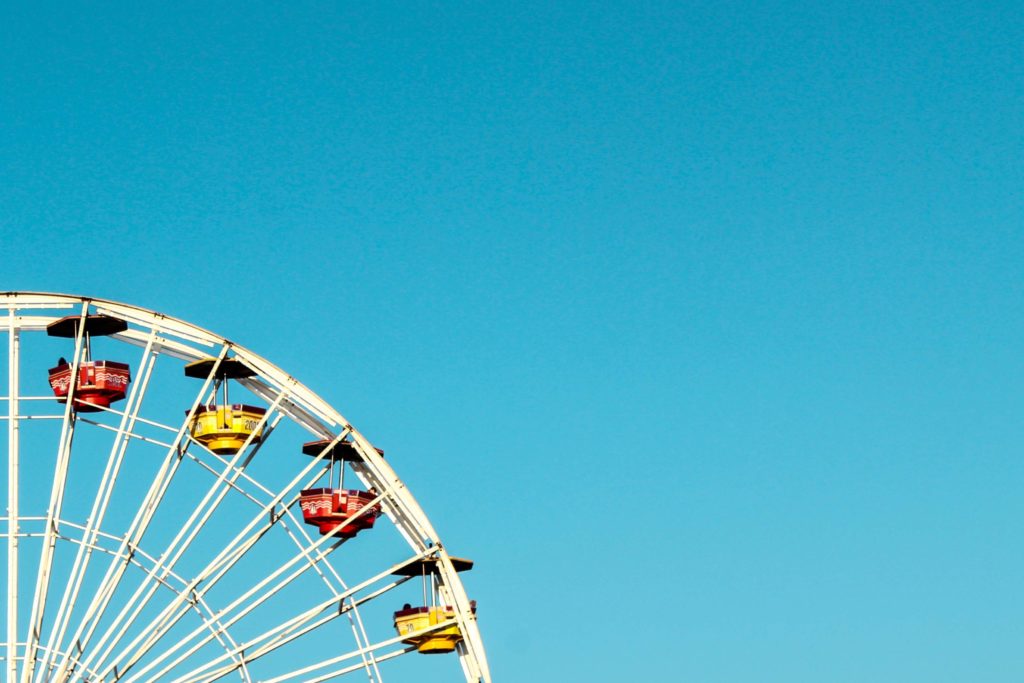 It is no secret that time is of the essence when it comes to sales.
While it is essential to dedicate time and effort to generating and nurturing leads, you might find that there are some things slowing you down and keeping your prospects in the sales funnel longer than necessary.
So how do you move these prospects through the sales funnel quicker, while still effectively nurturing them and building a strong relationship?
Why you should speed up your sales cycle
It's as simple as this: the shorter your sales cycle, the more sales you will close in a shorter period of time, which potentially means a higher ROI for you.
It's also a benefit to your prospects. If they progress through the sales funnel at a higher speed, it means they are able to close the deal and secure a solution to their problem even quicker. And we all know that a happy customer will spread the word, which hopefully means more customers!
So how exactly can you speed up your cycle? Read on for our top 5 tips.
Focus on your high-performing channels
What channels do you use to pull in your leads? Regardless of what inbound or outbound methods you use (likely you use a mix of the two), it is essential that you evaluate the performance of each channel to discover where you are succeeding and where you're failing.
The solution here is simple really. Eliminate the channels from your sales process that are failing and strap down on the channels that are yielding the top results. If you continue to waste time on failing channels, you will find yourself wasting both time and money on very low or zero ROI.
Maybe you notice that your cold calling is bringing in a low number of prospects, whereas your social media marketing is accounting for a huge fraction of your lead generation. Obviously, social media is what's working for you, so it makes sense to focus more of your efforts on that channel and ditch the cold calling.
It is important to remember to evaluate your highest performing channels on a rolling basis. Just because something is working for you right now, doesn't mean that it will stay this way forever. We are all aware of the dynamic and quick-moving nature of trends and the way in which consumers respond to information.
Automate repetitive tasks
A day in the life of a sales rep is not actually all that it seems.
On the surface, consumers see someone who reaches out, has conversations and builds relationships. However, you'd be surprised to discover that this only takes up about a third of their day.
The rest of their day is largely consumed by preparing emails, entering data and researching prospects – which can all become rather repetitive and mundane over time. But there are ways to make this easier.
There are tools out there that help to automate a lot of these other tasks and simplify the full sales process – meaning less time preparing and more time to focus your energy on building meaningful relationships with prospects. Task automation is an amazing way of streamlining and speeding up the sales cycle boosting efficiency.
Ask yourself:
What tasks are we repeating again and again?
What tasks do we feel can be automated?
What tasks are taking time away from actually having conversations with prospects?
You may want to start small by automating simple tasks such as data entry or research. Then, you may look to automate bigger tasks such as email prospecting.
Here at Outbase, we have tools to help you automate your email prospecting process. Our Deal Navigator allows you to store personalised email templates and run campaigns with just the click of a button. Store your whole sales funnel in one place, with easy access for all of your sales team – to keep everyone on the same page.
Find out more about our Deal Navigator by watching this video 👇.
The more tasks you can automate, the better. Not only will it speed up your sales cycle, but it can also increase the volume of qualified leads by a staggering 451%.
Using CRM To control your pipeline
CRMs are essential for speeding up your sales, and it can do so in more than one way:
Producing customer sales reports
The sales reports produced by CRMs look at important areas such as:
Average cycle length of each sales rep
Prospect by source
Sales activity
Lead account scoring
CRMs also score your leads based on how good a fit they are for your company and its products. This way, you will be able to target the high-qualified leads and eliminate those who are likely to be a waste of time. CRMs score leads based on aspects such as:
Job title
Department
Emails opened
Web pages visited
Campaign automation
CRMs can take the hassle away from running campaigns and take care of this for you while you focus on other things such as building relationships. They can take care of:
Email templates
Prospect segmentation
Workflow design
It is important to note that you should constantly keep on top of your CRM contact list to ensure that it remains updated with relevant information on contacts/prospects who have shown interest in your business. Additionally, you should keep on top of those contacts who have either bounced or unsubscribed and delete them from your list.
Personalise your prospect's experience
Personalisation is key to ensuring that all your prospects feel well-understood – something which is especially important at the beginning of the sales cycle. If you reach out to a prospect with a personalised approach that makes you seem like you understand them and the specific problems that they are facing, you will be able to quickly build value and trust.
In the modern-day, personalised marketing is a necessity, especially in B2B industries. Here are some stats that prove why:
So how exactly can you personalise your prospect's experience?
Include their names in messages and emails – this will prevent your message from seeming like a mass-send and will help to prevent your message from going straight to spam.
Use data from your previous conversations with the prospect to inform future conversations. All conversations should be recorded in some way and even the most minor details should be noted down to help guide your next conversation.
Sharing content that relates specifically to your individual prospect's goal or problems, such as a blog post or an informative video.
Using social proof to build trust
If someone approached you right now, trying to sell you a brand new iPhone or laptop for a great price – would you take it?
Chances are, you would politely decline. Why? Because you don't trust them.
The same applies to your full sales cycle. Prospects want to know that they aren't the only ones using your product. They need reassurance, justification, proof.
Selling yourself is one thing, but allowing other people to sell for you can go much further. Any recommendations, reviews and testimonials should be used strategically in your marketing to help justify your business and products to other prospects. Social proof helps put people's minds at ease and can seal the deal more quickly, thus speeding up your sales cycle.
88% of people trust testimonials just as much as personal recommendations. Product reviews are perceived as 12x more trustworthy than product descriptions/sales copy from manufacturers. 
By placing your focus on consumer-generated content, new prospects will feel more prepared to enter into a deal with you. You could even dedicate a web page or your social media content to testimonials and customer reviews so that they are easily accessible for people checking out your business.
---
Speeding up your sales cycle isn't necessarily easy, and it will improve over time with trial and error. But the tips laid out above gives you an ideal place to start. All businesses have something valuable to gain from a shorter sales process, so why not start today?
Outbase is equipped with over five years of experience to help you do just that. We can help you in the automation of data entry and email prospecting as well as assisting in the personalisation of your content – so you can focus on the things that really matter.
Looking to shorten your sales cycle? Sign up today.