Personalised B2B email templates tailored to your audience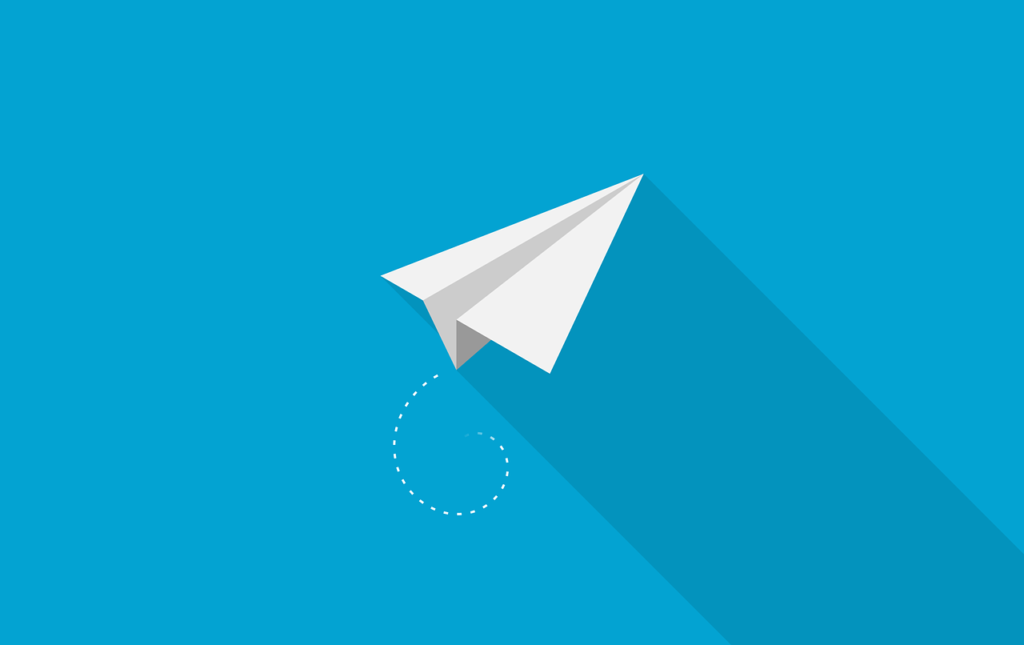 There are many ways to get leads and grow brand awareness these days. You can find leads through blog posts, paid social, even Tiktok. But most of the actual selling is done in meetings, whether that's face-to-face, on the phone or via video call.
The most direct way of securing those all-important sales meetings is through outbound marketing. And email has been shown to be the most effective of the outbound channels, with 70% of B2B businesses using it to close deals and 95% of marketers saying it's a 'very important' or 'important' part of a multi-channel prospecting campaign.
Which means one of the most effective ways of booking in new sales meetings is a well-thought-out prospecting email campaign.
This blog post will guide you through nailing one of the secrets of building a successful prospecting email campaign: personalised email templates.
How do you increase B2B cold email response rates?
Our word of the day: personalisation.
Long gone are the days of a copy-and-paste email that goes out to everyone. You need personalisation to get noticed these days. No one is going to respond to a robot or answer what looks like spam – or at least, most of us won't!
So, what's the answer? Direct and personalised messages that look like they're from someone that you know or want to know. No one likes a stranger coming up to them in the street, even if they've got something great to say.
And how do you achieve something that feels personal and direct? With a carefully crafted message just for them.
We know that you are unlikely to have time to manually write out an individual email to every prospect. Not even your very best writer would have time to do that!
Luckily, a prospecting platform like Outbase allows you to write email templates and pick from a list of personalisation options. A skilled prospecting writer can create templates that feel personal and engage more people.
There are loads of companies out there that can add in someone's name or job title, but we go that one step further.
Outbase personalisation options allow you to go from:
"How are you today?"
to
"How's sunny Brighton this fine Wednesday morning?"
It's small details like this that upgrade your email to feel like a one-to-one message.
If you want to increase your B2B cold email response rates, personalised email templates are the key.
How to write a professional B2B marketing email template
There are certain rules one must abide by in order to survive… writing a successful B2B email template (to quote Scream…almost).
We know that when it comes to knowing your brand, and your voice, that you're the expert – and conveying that across to your customers is important. So, it might be important to you to write your own B2B marketing email templates, but even with a strong brand message there are still some things to consider.
Our top tips for writing a successful B2B email template:
1. Make it short and sweet
2. Personalisation is key
3. Make sure the person fits your audience
4. Send it at the right time
5. Keep it simple, and don't be pushy
We just wanted to give you the 101. See here for a more detailed overview of writing the perfect prospecting email.
What makes a standout B2B email?
The number one rule to make a B2B email stand out is to send it to the right person. That doesn't just mean making sure your email to Rob isn't addressed to Sarah. It means making sure that Rob works at a company that will experience the issues your product or service fixes.
Our platform helps you master market segmentation and go direct to the right prospects. As our nan would say, "no more faffing around".
In a 2021 study by LinkedIn, 72% of consumers said they only respond to messages aimed directly at them. Yes, B2B cold emailing can skyrocket your business growth if done well, but the only way to be successful at it is for your emails not to feel like cold calling. That means targeting the right person AND addressing it to them.
B2B cold email templates need to feel like personalised emails – like a text from someone you've met down your local a couple of times. Not expected but not unwelcome – you quite like Steve and his ability to "get a round in".
Why get a specialist prospecting writer to write your email templates?
So, you think you can write…
If you've got a Content Writer on your team, you might think, well that's me ready to start emailing prospects. And yes, your colleague is probably a great copywriter. But are they a specialist in prospecting? Or B2B sales emails? Probably not.
Our experience tells us that sucessful outreach emails can be quite different from what you might expect. At Outbase we have a team of writers who have six years of experience in writing B2B marketing and prospecting emails across the Sopro Group.
That means we know how to get people's attention and most importantly, get those responses.
Like we said before, it's time-consuming. And when you've got a thousand other things to worry about, writing personalised email templates can become rushed or forgotten. In the famous words of Douglas Adams, "I love deadlines. I love the whooshing noise they make as they go by".
Whereas, we have the people, resources, expertise and time to write excellent, personalised B2B email templates.
Advantages of using an Outbase specialist to write your emails:
Increased open rates
Four times higher response rates
Direct, prospect specific tone
Designed to feel like a 1:1 message
Ready in just two working days
Our case studies show that your campaign is more likely to succeed with the help of our in-house writers.
And the disadvantages of using an Outbase specialist to write your B2B prospecting emails? Well, the higher open rates and more responses means you'll have less time to practice your thumb-twiddling!
Writing your own B2B email templates is a great option if you have the right people in house, and can spend the time and resources on sending test-and-learn emails to see what gets the best results. But we know that most small companies don't have any of that. That's why we're here to lend a helping hand.
Want to know more? Watch our Youtube video on how to order an Outbase Professional Template.
What could the future of B2B emails look like?
Whether it's B2B or B2C, 2022 has shown more of a focus on a sales cadence – which means the sales journey has never been more important. We've moved on from door-to-door or one-call sales and have created a series of touchpoints with our prospects to make a successful sale.
What is a sales cadence?
A sales cadence is the journey or sequence of touchpoints you make with a prospect to make a connection and ultimately, make a sale.
Buyers have access to so much information, and so many products and services, that multiple touchpoints are necessary to convince them to make a purchase. Email prospecting is a great way to get a client's attention – it lands directly in their inbox, and all they have to do is click to open. But it's just one part of the sales process. Going forward we could see a heavier emphasis on multi-channel prospecting.
What could multi-channel prospecting involve?
If you want to stand out from the crowd, you can add several elements into one campaign to get a prospect to notice you.
Imagine you are a prospect. You receive a cold email from another business, which you ignore. But then when you go onto Instagram, you see an ad for that business… The next day you see a video ad for them when browsing Youtube. A few days later you receive a follow-up email from the same business.
Multi-channel prospecting would enable touchpoints across various platforms, increasing brand awareness, and ultimately making the outreach more likely to succeed.
It's even possible to create personalised landing pages for your prospects. That means any time they click on a link in your email, they'll come through to their own landing page, specifically targeted to get them to convert.
And some companies are taking it one step further…
You might think it's just influencers who get freebies, but if you're a high-value prospect, some companies are willing to send you out a sample of their product or a sales prospecting gift.
What are sales prospecting gifts?
Sales prospecting gifts are a special way to connect to your prospects. These gifts aren't just a sample of your product or branded merchandise, they are gifts that help you stand out and sweeten the deal.
There are currently companies that provide gifts like a hamper or some posh coffee. Or you can send a personalised gift like a branded water bottle.
You could always take it a step further and send something specific for each prospect after researching them and their likes. On the other hand, this over-personal approach could creep customers out – with your Black Mirror approach prooving a step too far! Then again, maybe customers would love a little extra incentive to choose your product.
So, what could a 2023 prospecting campaign look like?
Personalised emails and follow ups
Social posts, display ads and PPC directed at your prospects
YouTube and video-on-demand ads
Personalised landing page
A sample or gift delivered to your prospect's door
Our platform can support you to make the right decisions for your business by giving you unique insights into your market. But you can take this one step further with a personalised email template from our experts. Let your sales team concentrate on what they do best and leave us to write your perfect prospecting emails.
B2B email marketing templates can fast-track your business development but only if you put time and effort into them (or pay the experts to do it)!
Order a Professional Template today.
Scalable
Simple
Optimised
Haven't signed up with us? Try Outbase for powerful B2B sales engagement that you control.