New year, new me: Self-care at work in 2023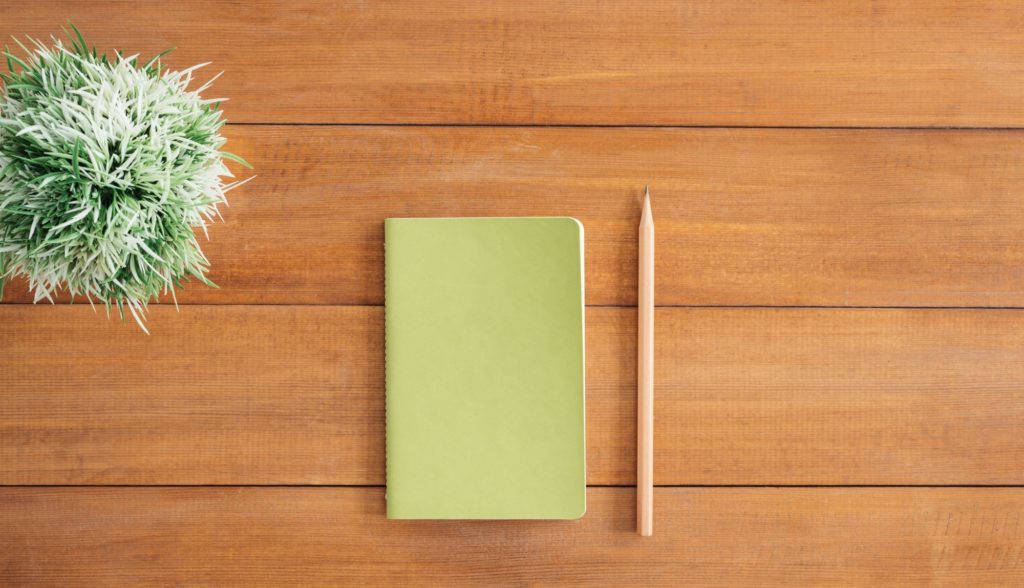 The term "self-care" is everywhere at the moment especially as we roll into a new year. But there's a good reason for it. Self-care practices which include looking after your mental and physical health are essential for staying happy, healthy and avoiding burnout.
Burnout isn't just a buzzword you see on Linkedin, it's very real and it affects 63% of the workforce. This phenomenon is growing with each generation: 74% of millennials said they experience burnout and 84% of Gen Z. Job burnout can affect your personal relationships, make you feel like you're losing your sense of identity, and lead to more serious mental and physical health issues.
As we move further and further into a screen-based culture where emails (and your boss!) can reach you 24/7, it's more important than ever to practice good self-care and work-life balance. We take a look at some digital tools that can help you tackle burnout and inspire healthy habits.
How to spot burnout
Whether you're a manager, employer, or employee, it's important to be able to spot the signs of burnout in yourself and others.
Behaviour or attitude change – more irritable or cynical at work
Lack of productivity
Lack of energy
Missing targets or uninterested in achievements
Trouble sleeping
Using coping vices like food, alcohol, or drugs
Symptoms can also manifest themselves physically so if you're constantly feeling under the weather that could also be a sign of burnout.
Apps for everyone
Skyrocket your productivity
Distraction blockers are popular apps for improving workplace productivity. A study by Havard Business showed that even having your phone in the same room as you while completing tasks, lessens your performance. Having your smartphone out on your desk is a distraction. That being said, many of us need access to our phones for emergencies and child or pet care issues. That's where distraction blocker apps come in handy.
Freedom lets you block specific websites and apps or block the internet entirely. And in Locked Mode, you can't end a block out early, meaning it'll only end at your specified time. Leaving you distraction-free to get work done!
There's also a range of apps for organising your time, planning tasks, and managing workloads. Asana is an app that allows you and your colleagues to create a shared workspace where you can see each other's tasks and priorities and keep tabs on your own responsibilities. Long gone are the days of paper planners. An online real-time planner that everyone on your team has access to is the best way to organise workloads succinctly.
Similarly, Monday is a platform that allows you to collaborate with your colleagues on projects and manage your own workload. Productivity tools like these can transform the way you and your team get things done.
Todoist is becoming more and more popular for work and personal productivity. Yes, it is what it says on the tin: a to-do list app. But it's users will say it's much more than that:
Separate work and personal tasks
Set priority levels
Set reminders
Delegate tasks and share the workload
Keep everything in one place from work emails to piano lessons
And best of all, see your progress
Plus you can customise your task views to make it work for you and look great.
Let's get physical
For something to improve physical health at work, consider looking at reminder apps like Stand up! (Apple) and Randomly RemindMe (Android). These apps allow you to set customised schedules to remind you when to stretch, drink water, take a walk around the office, and have a screen break.
Physical health is vitally important for maintaining mental health and staying focused at work. Reminders like this can be useful but it's also helpful to commit to some healthy eating habits as well. That doesn't mean cutting out all chocolate and only snacking on carrots (or restricting your diet), it means ensuring you take breaks to eat when you're hungry, it will improve your energy levels overall. 
Looking after your mind
Good mental health is important for maintaining a healthy work life.
WorryTree is an app that uses Cognitive Behavioral Therapy (CBT) techniques to help you manage worries and anxiety. If you're struggling with work stresses keeping you up at night and overthinking, this app could help you to quiet those worries and finds ways to relax.
Calm similarly focuses on reducing stress and anxiety amongst other things. Its main use is for guided meditation but people use it for more than that.
It offers:
Breathing exercises
Sleep stories
Stretching exercises
Music for relaxation
And masterclasses
While these apps might not be work focused, improving your mental health will help you keep on top of work, improve your productivity and avoid burnout.
If you feel like you're struggling with work because you don't love (or even like) your job, take a look at this article: How to be happier in your job in 2023. Trending on Linkedin at the moment, this article by Rachel Feintzeig takes a look at list writing and other techniques to make work more palatable. 
For employers
Create the perfect workspace
Wellness is everybody's responsibility and it's up to employers to create a comfortable work environment for their employees, and low and behold, there are apps for that!
Officevibe is a hands-off approach to see how your employees are really feeling about their workspace without interrogative conversations. Let's face it, not everyone wants to run to HR about a workplace bully or in-house toxicity but it's issues like these that trigger resignations – normally more than the actual job role.
It allows workers to voice their concerns anonymously, take surveys about the office and work environment, and encourages them to leave positive feedback for their peers (called Good Vibes).
Doing it alone
Apps aren't for everyone and if you're trying to cut down on your screen time in 2023, you might be looking for some phone-free options. But that doesn't mean "doing it alone" – if you're struggling at work or think you're experiencing burnout, talking to a friend, colleague or supervisor can be the first step to tackle it.
If you don't feel comfortable speaking to someone, there are other methods you can try:
Give yourself allotted AKF time every day – instead of eating lunch at your desk, go for a short walk, meet a friend for lunch, or simply shut your laptop for half an hour while you eat.
Mix up your workday – monotony isn't just boring, it can be draining. Break up your day by doing different tasks or working in a different or new work environment. Space out your meetings and try to mix up the social aspects of your job with the anti-social aspects.
Create a good work-life balance – the glamorisation of overworking is dead, it's time for spending time on yourself. Book holidays throughout the year and make sure you have downtime. Downtime looks different for everyone, it could be socialising, reading a book, or hitting the gym – whatever makes you feel good.
Whatever your method, looking after your mind and body is, unarguably, essential for a healthy lifestyle inside and outside work. If you're finding yourself overwhelmed with work or other stresses, or experiencing burnout with no one to talk to, the Samaritans offer a mental health helpline that's always open.
---
Try Outbase for free.