How to write a prospecting email that drives leads
Category:
Prospecting Content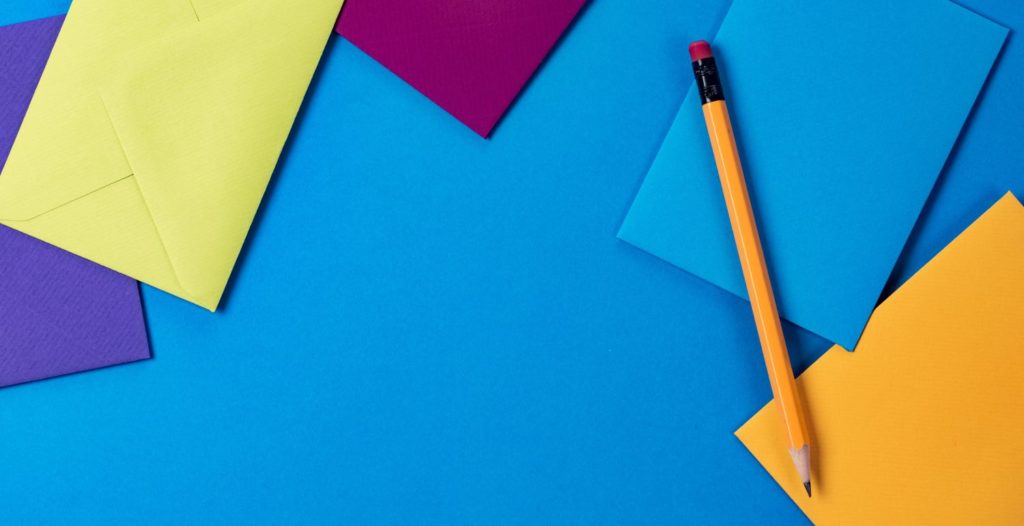 Can you remember the last time you replied to a cold email?
No? then you've probably never received a decent prospecting email.
Email prospecting can seem like tricky business, especially if you're new to it. But, when done correctly, you'll be blown away by the outcome.
Is email prospecting outdated?
Email gets a bad rep as a dated technique. But we disagree – and we have the data to back it up.
Email remains one of the top B2B tools for getting more leads. For the last decade, email remains the queen of ROI- ahead of both SEO and social media. Email engagement is also the most favoured metric to measure content performers and is preferred by 90% of content marketers.
But if you're going to do email prospecting, you need to do it right. Too many salespeople make the mistake of firing out dodgy generic emails that are of no interest to the receiver – destined for the recycle bin.
Where email prospecting goes wrong
Most of the time, the recipient of your email will be extremely busy with lots on their agenda. Your email is not the only one that they'll need to get through, so you need to ensure that you craft a message that will capture their attention. Reasons for having your email ignored include:
A bad subject line
Losing focus on who the email is for
The email content being too long and rambling
Generic branding and messaging
Spelling and grammar errors
A weak or missing call to action
Did you know 17% of emails don't even make it to the inbox? This happens when the content of your email is too generic and gets sent straight to spam folders, immediately ruining your chance to make an impression. You can avoid this by tailoring the email so it's relevant and interesting to the recipient.
How to write a prospecting email that drives leads
Want more leads from email prospecting? Here's our top tips.
A catchy subject line
First thing's first, you need to capture your prospect's attention with the subject line. Fail on this crucial step and you risk losing them immediately. Generally, subject lines that reference products or services tend to reduce open rates, so avoid mentioning the specifics about your business at this point.
Try opting for a personalised, short subject line that includes something relevant to the recipient. Have they just celebrated a big business win? Visited a particular article on your website? If so, mention it.
A captivating intro
Congrats! The recipient has decided your email is worth opening. But there's no guarantee they'll read onto your main point unless you include a quick and promising introduction.
Three things to avoid when writing an email intro:
The traditional "Dear Sir/Madam" route. By addressing the individual recipient instead, they'll instantly know the email is for them.
The word "hello". It might seem silly, but it makes your message feel less natural and could be flagged as spam – preventing readers from progressing past the first line of your email.
Opening with a question. This too could flag it as a mass-send email and make your response rate plummet.
Instead, open with an engaging statement about why you're contacting them and how you can help them. Be brief and direct, and don't waste their time. The sooner you can get to the point, the better.
Value and credibility
So you've made your impression, now it's time to add value.
Your focus shouldn't be your product or service, but your prospects and their unique challenges. In doing so, you'll build your credibility and keep them engaged. Try sharing a relevant article or video to prove that you're paying attention to the things that matter to them.
Personalisation
Successful prospecting emails should be personalised and targeted. Generic emails will result in a very low response rate.
Put in the time to understand the customer and figure out their goals – then you can understand what content will appeal to them most. For example, one of your recipients may be highly profit-driven and another focused on lead generation.
LinkedIn is a great platform to do some research into who you're targeting. You can discover each person's job title, what exactly their role entails, and details about their company.
Once you know the recipient a bit better, then you can tailor your email to what you've learned about their traits, goals, and pain points. By finding something relevant to them and including it in your message, you'll instantly stand out against the multiple other emails in their inbox. They'll see you've been paying attention and understand their line of work, which will put you at the forefront of their minds.
A clear CTA
Every email needs a clear call to action. Now we don't mean just telling them to go and buy your product straight away (if only it were that easy). A clear CTA involves getting the recipient to do anything that relates to your business and helps them progress down the sales funnel.
Rather than pushing your product on them, opt for the more discreet approach of directing them to a blog post or article and asking them to get back to you after reading. This will help you build a more valuable relationship with them and create a good impression.
By telling them to buy your product in your prospecting email, you come across as pushy and intrusive. By suggesting they simply read over some information and come across as warm and friendly in your message then they should hopefully act on your email without hesitation.
A strong closer
Now is your last chance to dazzle the recipient. You've spent time and effort beautifully crafting 100-200 words full of value, personalisation and credibility. Don't fall at the last hurdle!
You should be confident in your email closer and assume the next step is to meet or speak with the recipient.
Don't shy away from being as direct as possible in making this statement. Try signing off with a question along the lines of:
"Are you available this week? I was planning on dropping you a line for a quick chat later this afternoon. Does this time work for you?"
Rather than:
"If a call doesn't suit you right now, please keep our details and get back to us whenever is good for you."
Good timing
Timeliness is a huge factor in email success. This involves research into what the best time and day is to send prospecting emails (for example, SoPro found that the best time for email open rates is 1 PM on a Wednesday), and also the individual circumstances of the recipient or of the company they work for.
Have they just celebrated a big accomplishment? Is it the end of the fiscal year or the beginning of a new quarter? Leverage this information to personalise your email and ensure it reaches them ASAP following any notable occurrence.
Get started with our B2B prospecting email templates.
---
It's easy to fall into the trap of blasting out as many generic emails as possible. But this is a short-sighted strategy that won't build bridges. By taking some time to personalise your emails and include valuable content that sparks interest, then your response rate will flourish.
Now you know how to do it, Outbase can help take the pressure off email prospecting. Our platform identifies your most qualified leads so that you can focus more of your energy on those who are most likely to convert. It also helps you personalise and create value with your outreach content. See how it works.