How to increase your lead conversion rate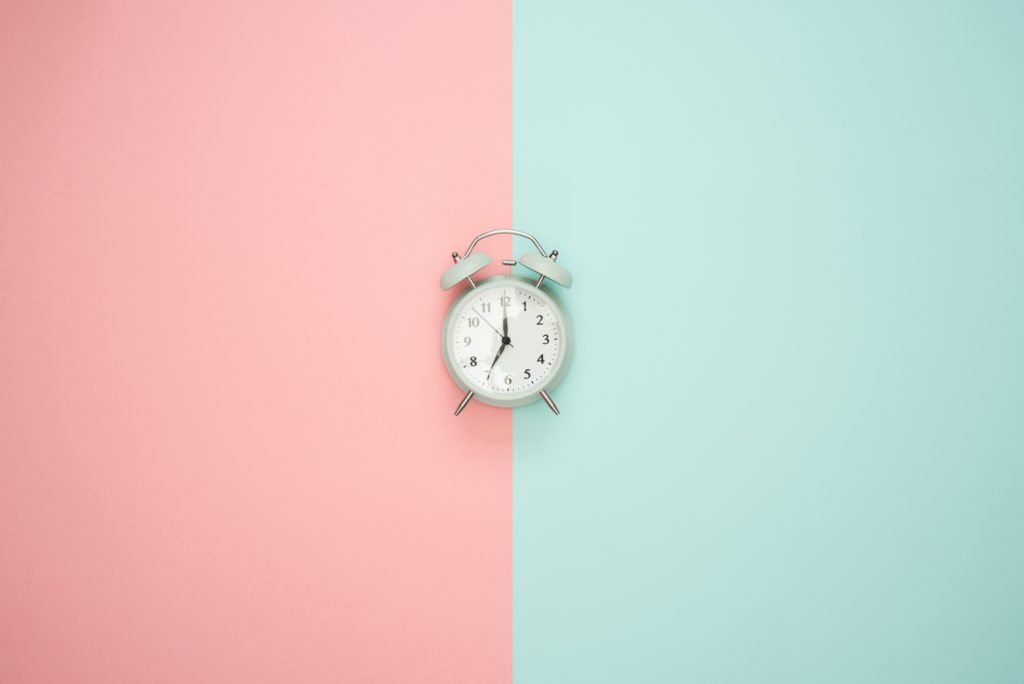 Are you generating loads of leads? That's great! So why do you feel like you're getting nowhere?
If your leads aren't converting, you're not alone. We've been there. In fact, 80% of marketers have been there, saying their lead generation efforts aren't getting the right results.
Conversion rate optimisation (CRO) is important and beneficial to all businesses no matter what their target industry is and it doesn't actually require big financial investments to start seeing results.
So, if you are interested in generating more qualified leads, increasing revenue, reducing acquisition costs and increasing the value you gain from existing leads and customers (who isn't?) ‒ then take a look at our guide to CRO!
What is your lead conversion rate?
Your lead conversion rate is the percentage of your visitors who carry out a desired action. This could be:
filling out a form
signing up to a service
purchasing your product or service
Anything that turns them from a mere website visitor into a valuable lead (or even customer).
It's common for new businesses to become fixated on generating as many leads as possible. We get it, you want to build up a customer base fast ‒ so focusing everything on generating leads must be the answer, right?
Wrong. Only a very small fraction of the leads you generate will become paying customers. This is why rather than obsessing over generating tonnes of leads, you should split your focus between lead generation and lead conversion. In order to get this right, you'll need to calculate your lead conversion rate first.
How to calculate lead conversion rate?
It's simpler than it sounds. Lead conversion rate can be calculated by dividing your number of conversions, (number of website visitors who have carried out a desired action), by your number of website visitors in total, then multiplying it by 100 to leave you with your percentage of converted leads, (lead conversion rate). But to put it simply…
So, in a formula it would be:
But, how do we know if this percentage is good or bad?
B2B lead conversion rate benchmarks
Don't fret if you feel your lead conversion rate seems pretty low, as studies find that an average of just 13% of leads convert to opportunities over a time scale of 84 days. Out of these opportunities, just 6% will then convert to deals, but over a smaller time frame of about 18 days.
If you're looking to boost your conversion rates you may consider trying to attract even more visitors to your site in the hope that some of these leads will convert; but having an abundance of leads can be a hindrance rather than a help! That's why we've created a list of our top six strategies to optimise your conversion rate to generate more quality leads from your visitors.
Six strategies to improve lead conversion rate:
1. Shorten lead follow-up time
As obvious as this strategy may seem, you'd be surprised to learn that it is one of the most common downfalls when it comes to lead conversion. Many businesses simply take too long to follow up on their leads, putting themselves at risk of losing them. And let us tell you right now – leads go cold fast.
The evidence is there to prove that quick follow-ups boost conversion – so why ignore it? Companies that respond within the hour of receiving a customer query are almost seven times more likely to convert that lead than if they were to take an hour or longer.
Rather than focusing on generating as many leads as possible, try focusing on responding ASAP when a potential customer shows signs of interest. Hold that opportunity close and don't let go!
2. Work out who your leads are and what they want
Have you ever received amazing customer service from the very moment you step into a shop, whether thats a hands on or hands off experience?
Think about how more likely you are to progress through the full buying process in that shop rather than leave without purchasing. It should be the same when you are converting your own B2B leads.
A valuable way of capturing leads is to give them a taste of how you would treat them if they were to become one of your customers. Providing leads with stellar service from the word go will set you in a prime location in their minds.
Every customer is different and working out who your customers are can help you to determine how they'll want to be treated. That's why its important to work out what your Ideal Customer Profile (ICP) looks like.
This can be achieved through providing them with additional information and content. You could even add messages to high-converting web pages through features such as a live chat, which allows you to offer support and guidance to visitors in real time. Remember, you are aiming to add value at every single touchpoint you have with a potential lead. If you want to know more take a look at our blog linked above ☝️.
Outbase can help you target your ICP. We map your market, and assist you in running campaigns that specifically target the customers who are most likely to convert. Find out more.
3. Quickly qualify your leads
Around 80% of leads are initially lost as these people are not yet at the stage where they feel the need to speak to a salesperson.
It is vital to prioritise quality over quantity and dedicate a chunk of your efforts to those leads who are looking to cut to the chase and connect with a sales rep. Rather than focusing on generating as many leads as possible, try and improve your lead qualification process to convert more valuable leads who have strong potential to become customers.
Find out more about lead scoring in our blog: 4 best practices for sales teams.
4. Converting with content
We understand that creative content creation requires a lot of effort, but please don't give up on your content after the lead capture stage!
Creative content is equally as important at the lead progression stage as it is at the lead capturing stage ‒ how else are you supposed to keep these leads captivated? You should be utilising your content to drive that initial interest towards a successfully closed deal.
In order to know what content to feed your leads, you must understand what content converts them. Research with your sales team to find what content helps your leads progress towards the stage of conversion, and what actual content proves to be helpful during conversion.
Another way to make the most of your content creation is to understand buyer motivation so you know exactly which point during the buying process to supply them with the content that helps them progress/convert.
5. Test your landing pages
You only have 0.05 seconds to make an impression on a webpage ‒ so make it count.
Landing pages are a key component in successful lead conversion. This is where a new visitor becomes a lead or where a returning lead builds a deeper connection with your company. So, it is crucial that in those 0.05 seconds you captivate the lead.
In order to optimize your landing pages for lead conversion, it is useful to carry out A/B tests to evaluate what design and content works best for your viewers. These tests involve comparing two variants of landing pages with different images, copywriting, CTAs and content.
Then, you trial them with two groups of people and determine which version is the most successful in getting leads to convert. The outcome will help inform future decisions when it comes to landing page production.
6. Re-engage your visitors
Realistically, most visitors aren't going to carry out the desired action. Frustrating (we know) ‒ but all is not lost!
Retargeting is a fantastic strategy to re-engage those lost leads. It works by tracking the visitors to your site, and pushing out online ads while they browse other sites after leaving yours in an attempt to draw them back in.
You won't even find yourself forking out more money to do so, as all the data and information you need is already in your hands, making it a cost-effective way of driving additional revenue. Try retargeting to the people you lost after visiting your highest-converting web pages. You never know, all they may need is a simple nudge in the right direction to help them convert!
---
Regardless of whether you are a business just starting out, or if you have been around for a while, there is no reason for you to shy away from optimising your lead conversion rates! Through calculating and monitoring the lead conversion rate you will learn more about what draws your leads in, keeps them captivated, and ultimately what converts them into a customer.
Still feel unsure of how to optimise the conversion rates of your own business?
Look no further than us here at Outbase. With five years experience in providing B2B sales prospecting and engagement services, we help support you through the sales process, using our Deal Navigator to put email templates and responses at your fingertips for your whole sales team to use – and also by providing qualified leads.
Find out more about our Deal Navigator by watching this video 👇.
Let Outbase do the hardwork, so you can focus on skyrocketing your sales. Find out more by signing up today.