The Outbase B2B sales engagement platform: How does it work?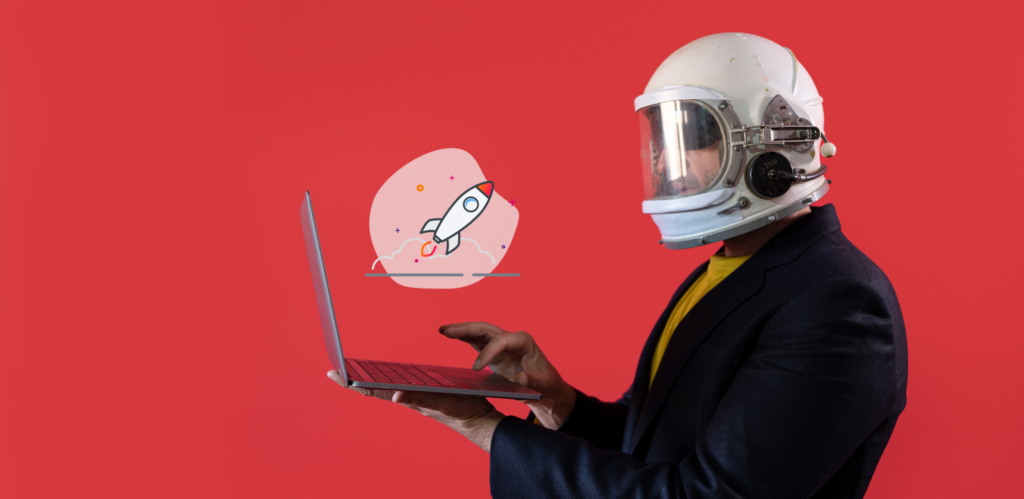 You know you need new customers to keep your B2B business growing. But it takes time and effort to find them yourself, and keeping on top of everything can be a mammoth task.
You need a tool to do the heavy lifting while you focus on the important stuff – and that tool is a B2B sales engagement platform.
---
How do you find new customers? As a start-up, you might not have the time or resources to focus on SEO or growing a social media presence. But manually searching for potential clients, writing messages, planning phone calls, and following up is an enormous effort. And it's almost impossible to achieve while you're working hard to try and grow your business.
There's a much easier way. And if you're reading this, you've probably realised you need some help getting there. That's where a B2B sales engagement platform comes in. In this blog, we'll explain what the heck an engagement platform actually is, along with how you can use a platform like Outbase to grow your business.
What is a B2B sales engagement platform?
A B2B sales engagement platform is software that makes it easier for businesses to get new customers. Most platforms provide tools for finding customers, communicating with them, and analysing sales data – making the sales process easier and more efficient.
Do you need a B2B sales engagement platform?
If you're a B2B business that wants to grow, then you most likely need a sales engagement platform. And if you're spending more time trying to find customers than actually running your business, then using smart tools to do the heavy lifting is the next logical step.
At the most basic level, sales engagement platforms help you do two core things from one place:
Find potential customers
Connect with those customers to get them to buy from you
Outbase takes sales engagement to the next level with a whole host of smart features and a huge B2B database at your fingertips. Our gorgeous platform makes it easy to keep track of new customers, work seamlessly with your team, and get detailed insights and analysis from your activities.
How does the Outbase sales engagement platform work?
Combining years of prospecting expertise with cutting-edge technology, Outbase goes beyond the standard B2B database to help you find new customers and engage them with personalized messaging. And the best part? Everything you need to bag new business is right at your fingertips in one handy platform.
Here's how it works:
Step 1: Sign up and set up your business 💻
It takes five minutes to sign up and create your first campaign. Yep, you read that right. And you can try it completely free.
Enter some basic information about your business and the platform will guide you through to your dashboard, where you can start making magic.
Step 2: Find your perfect customers from millions of contacts 👯‍♀️
There's no need to be a data scientist here – you can simply toggle the extensive range of filters to whittle down your ideal audience from our lightning-fast database.
Details are verified for each and every contact, so you'll be ready to hit the ground running with a bespoke set of top-quality potential customers. You can also create different campaigns for separate audiences, meaning you target the right people at the right time.
Step 3: Craft gorgeous automated emails that get noticed 💌
Now it's time to start reaching out to that hand-picked audience you've created. No cold calls or dodgy DMs, just eye-catching emails that get responses.
Not a natural Hemingway? That's OK! Outbase helps you craft emails that capture attention, and with our content optimization tool and spam-checker acting as your personal writing assistant, you'll be able to create the perfect email every time – tailored for each individual contact.
You also get 37 personalization options to choose from when writing your emails so they feel incredibly personal to each recipient – even when you're sending them to hundreds of people at once. So whether you're addressing someone by name or referencing specific details about their business, you'll be able to make a real connection that resonates with your audience in just a few clicks.
Take the labor out of following up manually by setting up a sequence of automated emails from the outset. Because one email isn't enough, you need to chase those who haven't responded and let them know your solution can help them.
Step 4: Set your campaign live and start reaching out to customers 🚀
You're ready to start finding new customers! Select the dates and times you want your messages to go out, with the option of avoiding certain dates and public holidays. Our built-in deliverability checks also make sure you never land in spam folders again.
Your campaign runs in the background while you focus on other things. And you can pause, edit, and restart your campaigns at any time.
Step 5: Get sales-ready responses straight to your inbox 🤩
Once your campaign goes live, your email sequences will start sending out to your bespoke audience. Any replies will go straight to your designated inbox, meaning your team can pick up sales enquiries from pre-warmed customers in real time.
And if you don't yet have a Wolf of Wall Street sales star in your midst, Outbase's intuitive dashboard insights and smart notifications will suggest actions to take next. You can store all of your sales tools within the platform (pitch videos, objection-handling notes, sales scripts etc) giving you everything you need to bag new business at your fingertips.
So why waste time juggling multiple sales tools when you could have everything you need in one powerful platform? Try Outbase for free – your first campaign could be ready to go in just five minutes! 
Sales engagement platform vs finding customers manually
If you're thinking I can "I can just find people myself, or buy a list of people to contact for less money and less effort"… listen up.
It takes a lot of time and resources to manually search for customers. And those cheap contact lists? They're often sold by data brokers who sell the same potentially outdated or irrelevant details to everyone, leaving you with wasted time and money.
Outbase's B2B sales engagement platform is designed to help you find new customers quickly and easily. With access to our extensive database of businesses and advanced filtering options, you can zero in on your ideal audience and send personalized emails to engage with them. Outbase runs in the background while you focus on growing your business.
So why waste time on spreadsheets and outdated contact lists when you can have a tool that gets you more conversations with potential customers who are happy to hear from you? Try Outbase for free today and your first campaign could be live in just five minutes.