What's on the B2B box? Choosing the right marketing channels for your business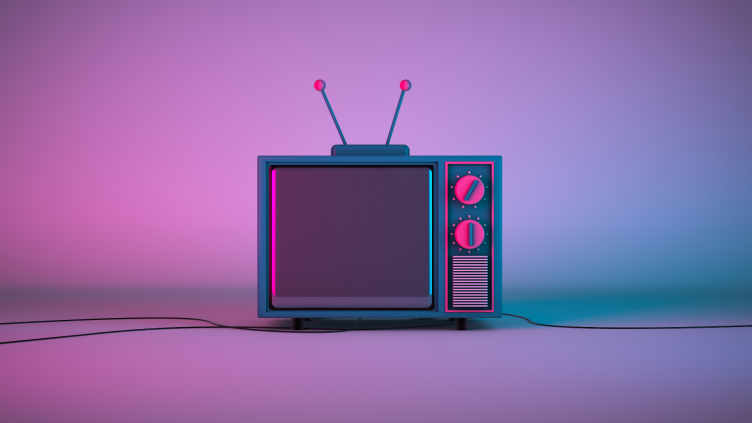 Listen up, channel-hoppers. Once upon a time, a little bit of advertising was all it took to lure in new customers (remember Nescafe's gold couple? We were hooked). But today, businesses face a bombardment of different marketing channels, making it tricky to know where your ideal customers are at any time. 
The B2B sales pipeline is longer than ever, and customers are doing their own research before even thinking about speaking to a sales rep. So you need to give yourself the best chance of being seen by a prospect, wherever they are.
Individual marketing channels all have unique strengths, but using them in conjunction with one another will create a truly immersive viewer experience.
Top B2B marketing channels
The most important thing to remember is that there's no single 'best' channel for all B2B businesses. The right channels depend on you, your audience, and where your strengths lie.
So sit back, grab a snack, and don't sit too close to the screen as we break down the top B2B marketing channels, and how to choose the right mix for your business.
Content marketing: The binge-worthy series
You know that feeling when you find a great series with at least five seasons and 22 episodes per season? Nothing beats it 👌.
The idea behind content marketing is that by putting out stuff that's genuinely interesting or useful, your customers get hooked, and will soon be convinced you're the best choice for their needs.
You'd be hard-pressed to find a successful B2B business that isn't doing some sort of content marketing these days, because *spoiler alert* … it works (72% of companies say it increases their lead generation). So if you're not creating content, you're missing the chance to engage and build trust with your audience. Get them bingeing your content and you'll be converting them into fans in no time. 
Email prospecting: The modern sitcom
Sometimes, there's nothing better than curling up on the sofa with reruns of your favorite 90s sitcom. But in today's world, outbound marketing has had to up its game to stay on top.
This is where modern email prospecting comes in, and with the latest tech, it's easy to get laser-focused with your targeting and hyper-personalized with your messaging. Crafting emails that speak directly to the needs and interests of your target audience makes you much more effective than the generic, one-size-fits-all messages that get relegated to the spam folder.
Emails interrupt people far less than a phone call. So if you're finding your cold-calling efforts falling flatter than "we were on a break" jokes, it might be time to switch to a more 21st Century model.
Modern outbound marketing is measurable, so you can track your progress and adjust your strategy based on real-time results. It's the perfect complement to your inbound channels, such as content marketing above 👆. How to get smart with your email prospecting. 
Digital ads: The commercials
We know advertisers have paid big bucks to get in front of our eyes, but if an advert makes us think, laugh, or realize we need what they're selling, we're less likely to switch over.
By using data analytics and targeting tools, digital ads can be customized to reach specific audiences based on their location, demographics, interests, and behavior. And the biggest advantage is the live tracking and monitoring of ad performance.
It's also massively scalable, allowing you to adjust your campaigns in real-time for maximum results. Sopro has 5 top tips for getting the most out of your Google Ads.
Events: The live concert
Missed out on tickets for Glastonbury or Coachella? Luckily, you can enjoy the show from the best seat in the house – your sofa. Events such as conferences and trade shows may seem old-fashioned, but they still work wonders for generating leads.
And if budgets are too tight for in-person events, webinars and online networking has gained massive amounts of popularity in recent years. People want to buy from people, and interacting with leads in person or over video call gives your brand a warm, friendly human face, making it easier for people to interact with you.
Organic search: The cooking channel
This is the most tenuous link ever, but bear with us. Organic search really is the bread and butter of the modern marketing mix, because it's no use having a gorgeous website if no one's going to find it.
Gone are the days when you'd walk along a high street and find your supplier or call the first listing at the top of the phone book. Today's marketplace is in the digital public sphere, so you need a digital shop window. And how do you get that in front of the right eyes? By optimizing your website for search engines (SEO).
Your website is the only member of your sales and marketing team that works 24/7, so putting effort into organic search is unlikely to be something you'll ever regret. Think of it like your key ingredient to cooking up a solid marketing strategy, with less shouting from Gordon Ramsay.
Social media: The chat show
Social media is a unique channel that allows you to engage with your target audience in a more personal and authentic way. By sharing relevant content, participating in conversations, and building relationships with prospects and customers, you can establish your business as a trusted partner in your industry.
LinkedIn is typically the most popular platform for B2B marketing, but it's important to research where your target audience spends their time online and focus your efforts there.
Customers crave authenticity from their suppliers, and respond best to real and meaningful conversations. Focus on providing value through your content, rather than just promoting your products or services.
And the most important thing to have when it comes to social channels? Patience and persistence. Social media success doesn't happen overnight, but with consistent effort it can lead to great results. Oh, and your social media manager exec can't just "make something go viral" … sorry.
So, which channel should you choose?
Whichever channels you choose for your business's marketing activity, it's important to remember that a blend of different channels is the best way to get your audience glued. We're certainly guilty of spending hours flicking through Netflix and Prime, only to fall asleep 10 minutes into the programme that we finally decided to watch.
Within each of the above channels is the potential to reach new and different audiences. For example, those who aren't active social media users may instead discover you through a blog post. Or those who don't check their emails might be avid event attendees.
You might not be able to hold the customer's hand at every stage of the buying journey, but spreading your presence across multiple channels will give you the best chance of bagging loyal fans and many seasons of success. 
Just make sure Outbase is one of them.
With an unparalleled dataset at your fingertips, Outbase helps you skyrocket your marketing outreach. Segment your audiences, engage new prospects, and expand your reach as you access over 230 million B2B contacts. See how it works.